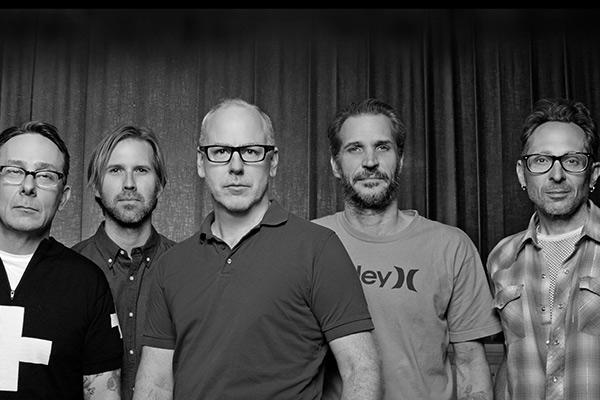 BAD RELIGION have officially announced the addition of new guitarist Mike Dimkich to replace Greg Hetson who has not played live with the band since April.
Michael Dimkich is a former member of Channel 3 (CH3) and recently had been playing in The Cult.
Greg Hetson was formerly in the Circle Jerks and Redd Kross and actually played a guitar solo on the early Bad Religion album "How Could Hell Be Any Worse".
Below is the confirmation from the Bad Religion site..
"On the Download festival website there are pages for all bands that will be playing there... and on Bad Religion's page a new band photo can be found.
You may interpretate this any way you like, but with all the radio silence on Hetson-gate this could very well mean Michael Dimkich is officially in."
Michael Dimkich recently performed live with Bad Religion on Conan back on December 18th, which you can check out below...