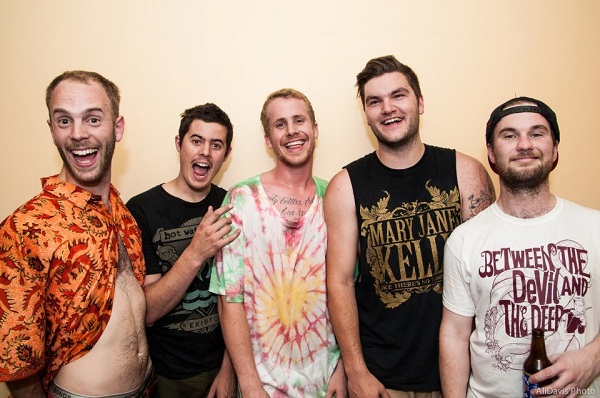 Tasmania's LUCA BRASI have posted news that current drummer Saxon Hall and guitarist Mitchell Dobson will be leaving the band, with the upcoming sold out Poison City Weekender show at the Corner Hotel on Saturday night to be their last with the band. Close friend of the band, Danny Flood will take up the vacant drum stool.

A note from the departing members and Luca Brasi below...
"It's with great sadness that our time with Luca has come to an end, our personal lives and careers now demand more time than we can keep up with and also play in the band. Our brothers in Luca are our best mates and we will never forget the years with them. We feel privileged to be a part of what this band has become. We wish the boys every success and every stubby they can possibly drink in the future".
Sax would like to thank everyone along the way for the support, good times and especially his girl Maddy.
Dobbo would like to thank everyone for the support and love and cannot believe the opportunities and friends made by touring the country with our mates and favourite bands.

For those who will be there this Saturday, lets make it a night we can't remember. We begin tracking a new record this year with our main men Lincoln Le Fevre and Nic White, with a summer release planned.
Thanks everyone for the support and sucked in to those who thought we were done! xoxox