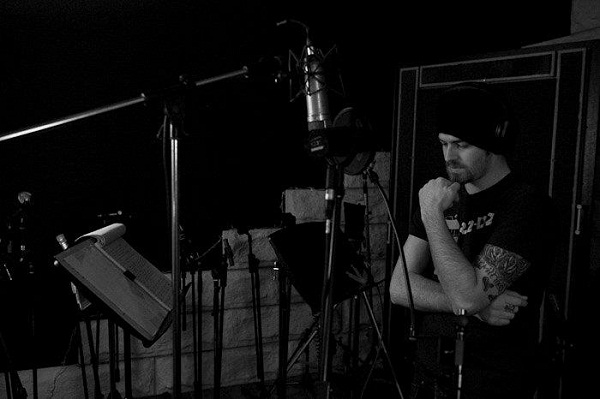 Sad and shocking news for us to hear that Chris Torpy passed away on Saturday morning, ending his life at only a short 24 years of age.
As the frontman for Sydney band We Lost The Sea and formerly handling vocal duties for All Embedded Memories, Chris was best revered for his anguished vocals and insightful lyrics. Though polite, quiet and reserved off stage, Chris delivered a raw intensity and sincerity on stage that was surely therapeutic for him.
Chris also recently contributed guest vocals to recordings by At Dark, Flood The Sun and also filled in for a Night Hag show in Sydney.
Rest Assured would like to personally extend our deepest condolences to the friends, family and bandmates of Chris. We can only hope he finally found some sort of peace.
Torpy sure will be missed, evident by the outpouring of grief from the music community. May his legacy of music live on.
No matter what struggles and troubles you are going through, ending your life is never the best option to take. Please reach out and talk to someone, be it a friend, family member or opt to seek some sort of counselling through Beyond Blue.
Below is a statement from the band outlining their grief and as yet undetermined future...
"Sometime early Saturday morning, Our brother, singer and best friend, Chris Torpy, took his own life. We cannot adequately express the loss, and the hurt we are feeling at this time. And in no way ever presume to understand what his family are going through right now.
Chris was the soul of the band from the very begin, he was a true artist, an amazing lyricist and the best vocalist I have ever seen. He was genuine and loved his friends, he was a better friend to any of us than we deserved, and he was always the first to reach out to people who were hurting. He struggled with his demons for a long time, he used music as a way to exorcise them, sometimes we could really hear the pain and fury in his voice at practise or at a show. He always lived life to the fullest and pushed the boundaries of his own existence. These words feel cheap, and don't in anyway do his remarkable, although short, life. He will be missed by many, but never forgotten. We Lost The Sea are blessed to have his talent and his voice recorded for us to always remember him as he was, for who he was.
We Lost the Sea at this stage will NOT be pulling out of the This Will Destroy You show at the Annandale. We would like to play this show to honour our fallen brother. Whether or not we are able to do it remains to be seen. We have not talked about or made any decisions about the future of the band after this show. Chris is irreplaceable, but I know he wouldn't of wanted the band to stop. So I personally will be looking to making more music in his name.
If anyone is struggling with life, or everything just seems too much. Please reach out to someone. Contact Beyond Blue, talk to a friend, talk to a parent, TALK TO US. Please don't think that you are alone.
We'd like to thank everyone for the support and love we have received already. It means a lot to us. If anyone has anything the would like us to pass on to his family, or would like to know funeral arrangements please email us at This email address is being protected from spambots. You need JavaScript enabled to view it.
Chris we will always love you and I feel that the best way to pay tribute to you is via your own words.
'And this lucid way of rest is how I want to remain.
Converging through the void, finally passing on.
Contently, with grace.'
Much Love
Mark, Nathaniel, Turtle, Brendon, Kieran & Mathew and all the We Lost The Sea family. xo"